episode 56. PODCASTing ABC's – D is for Do's and Don'ts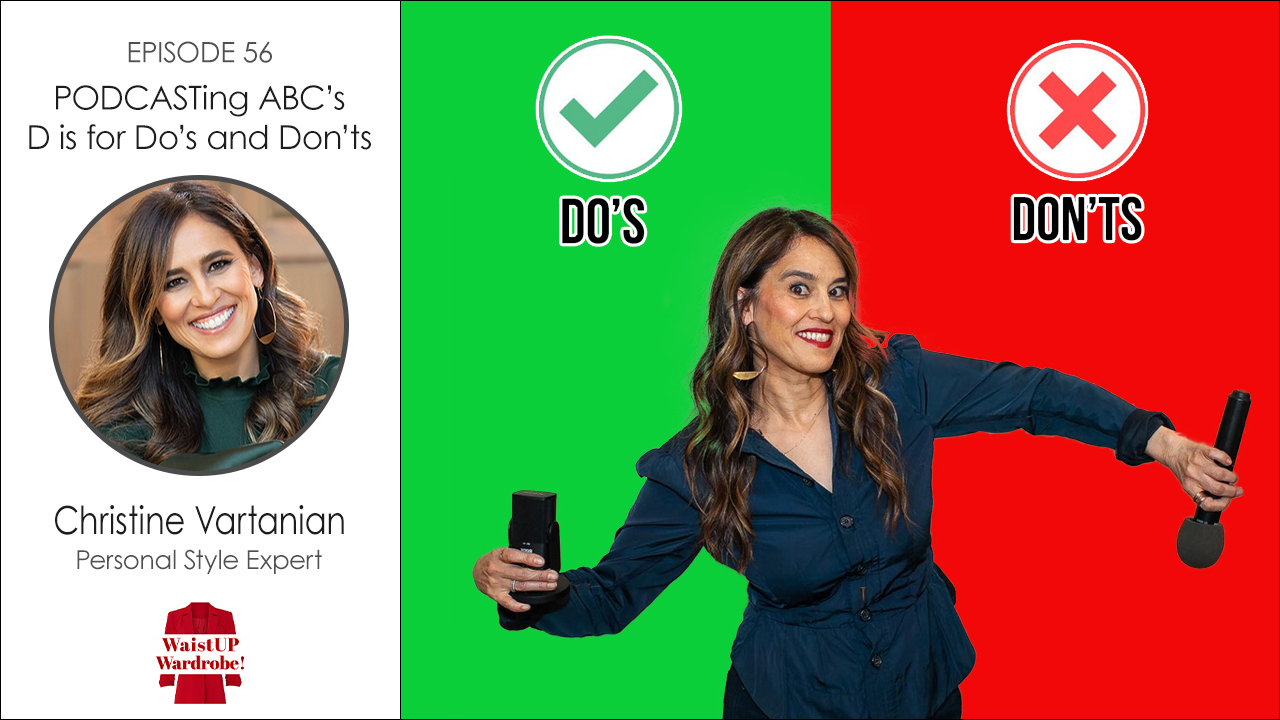 episode 56. PODCASTing ABCs | D is for do's and don'ts
Launching your podcast? There are some clear things you need to make sure you implement in the planning and set-up of your show. There are also some don'ts. Tune in to this episode where I walk you through these do's and don'ts list, so you can get started on the right path to an outstanding show.
SHOWNOTES || Episode 56. PODCASTing ABCD's || D is for The DO's and DON'ts of Podcasting
DON'Ts
I. In the BEGINNING
a. DON'T overthink it
Over analyzing is a menace.
It can lead to overwhelm and paralysis and may hinder your start.
b. DON'T pick a topic too narrow
c. DON'T pick a topic too broad

II. The COMPETITION
a. DON'T compare yourself to the competition.
You have a unique perspective and presence. This should be your focus in your space.
b. DON'T copy anyone else.
You can use another show as inspiration but be original. Only you can do something in that certain way.

III. The TECHNICALITIES
a. DON'T use low quality graphics
b. DON'T do it all yourself
Hire a producer and or editor
DOs
I.CADENCE & RHYTHM
a. DO be consistent
This will allow people to know when you are on. They can rely on this.
b. DO have a format
This will allow your audience to follow the show with ease.

II. CLARITY
a. DO have a clear title | and description
Keywords
b. DO plan ahead – many don't
There is a fine line and balance between spontaneous and over preparing

III. PLANNING TOPICS
a. DO have a few shows planned
b. DO make a list of show topics
c. DO make a list of possible guests
d. DO have a plan B in case of a last minute cancellation

IV.HOW TO PLAN
a. DO use a system like Trello to plan
b. DO shownotes
c. DO have a preshow and a tech check with your guests

V.WISDOM CIRCLE
a. DO ask your audience their suggestions
b. DO have a launch plan & a launch team
These are your loyal fans
c. DO ask people to rate, review and download your show